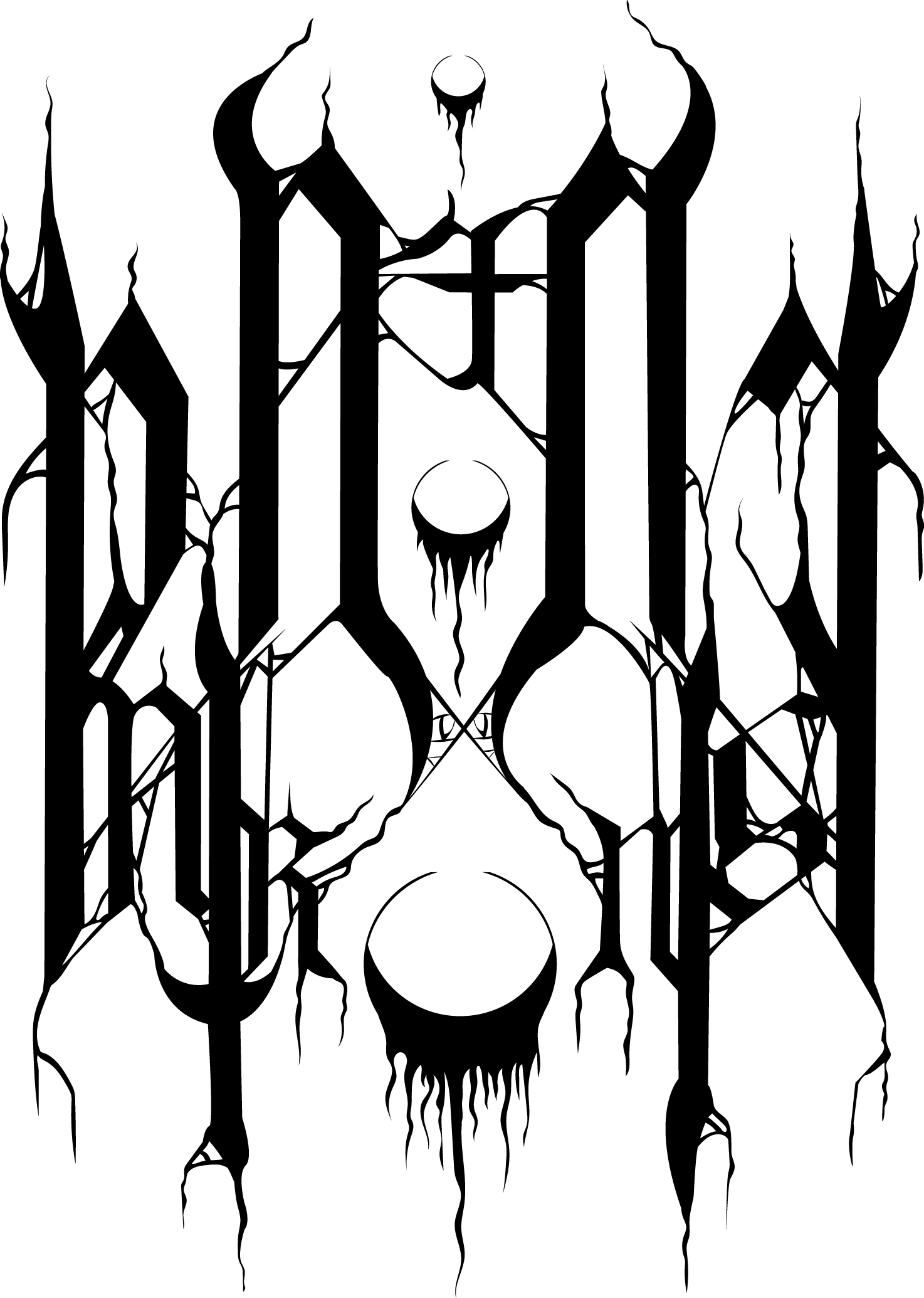 – CREDITS –
5-track EP "Mortal Prosternation" – 24' 30''
Recorded & mixed by Alexandre THIONG-SION
Mastered by Victor Bullok (Triptykon, Obscura, Ascension, Dark Fortress …) at the Woodshed Studio
Artwork by Camille Murgue
– AEON PATRONIST IS –
Alexandre THIONG-SION : Guitars/vocals
Robin SIESTRUNCK : Bass
Tom LEICHNIG : Drums
– BIO –
Aeon Patronist emerged from Reunion Island in 2012. What was supposed to be a studio project has transcended its initial form to become a wrathful entity on stage. Merging the brutality of death metal and the ferocity of black metal, it is at the edge of these genres that Aeon Patronist elaborates its craft.
The band has revealed its first creation entitled « Through the Paths of Delusion » in 2014, forging a music as intense as the volcanic island which saw its birth.
The next eruption is imminent with their forthcoming opus Mortal Prosternation, to be released on the 18th of October this year.
– PRESS –
VS-Webzine : Le groupe ne fait pas dans la demi-mesure et pratique un metal extrême (savant mélange de black et de death metal) technique et teinté d'influences orientales. […] AEON PATRONIST a su trouver l'équilibre parfait entre brutalité, technique et mélodie, ce qui fait que chacun des titres à sa propre personnalité et apporte sa contribution à la réussite de cet album. […] Le groupe a déjà une identité propre assez forte et s'est déjà bien démarqué de ses influences pour tracer sa propre route. 16/20
Pavillon666 : C'est un Metal à la croisée des mondes que développe la bande Réunionnaise […] Premier pari réussi pour les gars d'AEON PATRONIST, « Through the Paths of Delusion » s'étant révélé être une réelle mine d'or. 9/10
Nightfall in Metal Earth : […] C'est pas souvent qu'un groupe réussit à caler d'office un tel niveau de maîtrise dés son premier essai, parvenant à bien agencer toutes ses trouvailles pour fournir un machin riche, intéressant mais quand même totalement immédiat et au groove propice à nous remuer bien comme il faut. 4/5
Brutalism.com : It is a teasing and impressive master-piece that is fuelled with demonic vehemence. 5/5 […]
Lords of Metal : A technical tour de force which luckily enough has enough clues to make it a pleasant listening experience.